Non-Applicator Tampons
Regular price

Sale price

$7.00
Our certified 100% organic cotton and hypoallergenic tampons provide you with total freedom of movement and maximum comfort, thanks to their design that perfectly fits your body.
Choose your level of absorption based on your flow and stay worry-free, with up to 12 hours of protection against leakage.
Sold in boxes of 18.
Features

Available in regular (6-9 grams of
blood capacity) or super (9-12 grams of blood capacity)
0 plastic
Composition

Made from 100% organic cotton and biodegradable and compostable materials

BPA-free
Fragrance-free
Pesticide-free
Dioxin-free
Elemental chlorine-free
Compostable paper packaging
Share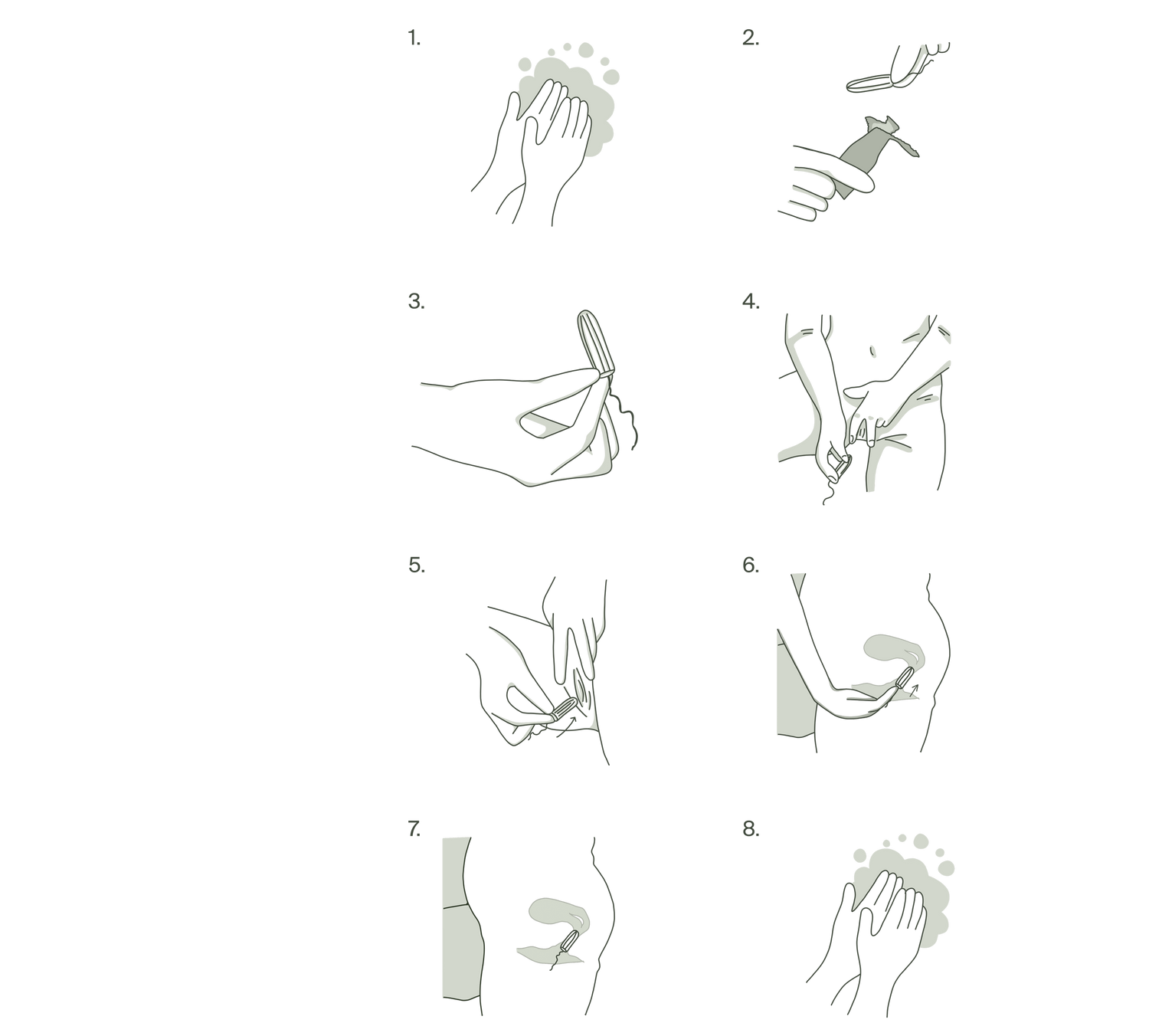 How To Use It
Wash your hands and remove the protective film.
Sit down in a comfortable position, so that your muscles are relaxed. Standing up makes it easier to insert, with knees slightly bent and apart, or with one foot on the toilet.
Unwrap the tampon string and pull quickly and firmly. Check that both ends of the string are connected.
Press your index finger into the hollow at the end of the tampon.
Insert the tampon into the vagina; this is easier if the body is relaxed.
Push the tampon into the vagina as far as it will go, at an angle. The string will hang outside your body.
When the tampon is correctly positioned, you shouldn't feel anything. If you feel any discomfort, this means you haven't pushed the tampon in far enough. Remove the tampon and insert a new one,
Wash your hands.